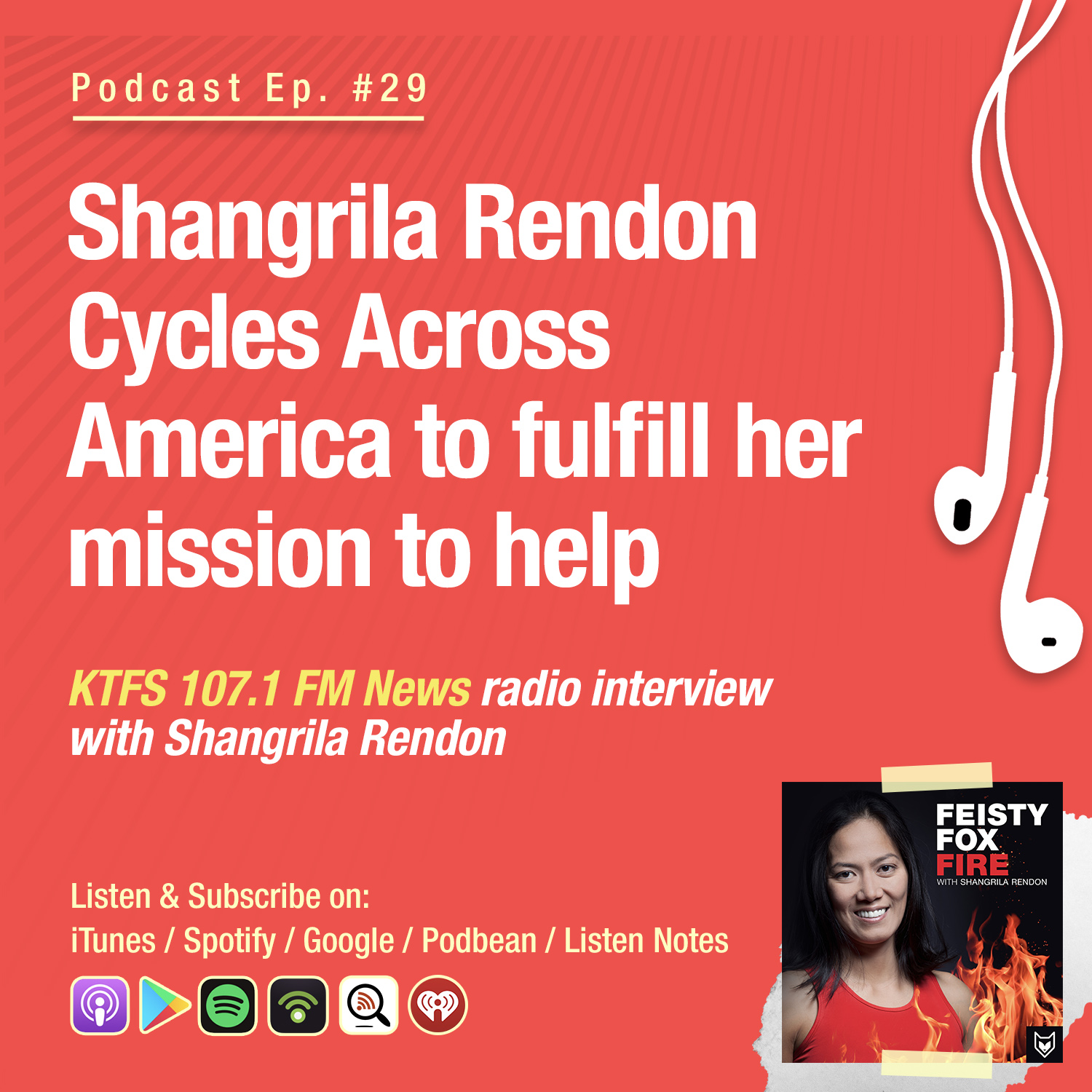 Shangrila Rendon Cycles Across America to fulfill her mission to help - KTFS 107.1 FM News radio interview
Jul 29th, 2020 by feistyfoxfire
Michael B of KTFS 107.1 FM news radio interviews Shangrila Rendon as she is cycling across America on her bicycle.
Find out about Shangrila Rendon's mission to give hope and help victims of abuse from this news fragment broadcast live on the Texarcana Talks with Michael B. on July 20th, 2020. This was on Day 14 of her 18-day journey as she was cycling through Mississippi.
As someone who had a horrible past and has gone through personal trials (child abuse, PTSD, suicidal ideation, alcohol addiction, eating disorder, assault and severe depression), Shangrila Rendon represents and stands up for abused women and children globally.
Shangrila Rendon is a survivor that was able to turn her life around through sports and become a Guinness World Record Holder (2015) as the fastest female to complete five Ironman distance races in five consecutive days. She is also a professional endurance athlete, a best-selling author and a triathlon/endurance coach.
Shangrila says: "I want to give hope to other survivors with a similar past that we can all transform our lives to something amazing and that life can be beautiful. I want to show that dreams do come true even if you don't believe it at times of unbearable struggle."
On her adventure across America, Shangrila cycled through the desert roads of California and Arizona in over 100 degrees heat, made it over the mountains of Colorado, cycled through Texas, Arkansas, Mississippi, Alabama heading all the way across to Georgia.
She was cycling together with two other people – Transcontinental Record Holder Seana Hogan and John Kasbohm. In Alabama, 2x RAAM solo finisher Brian Toone also joined them on their route to Georgia.
Share
|
Download(

Loading

)