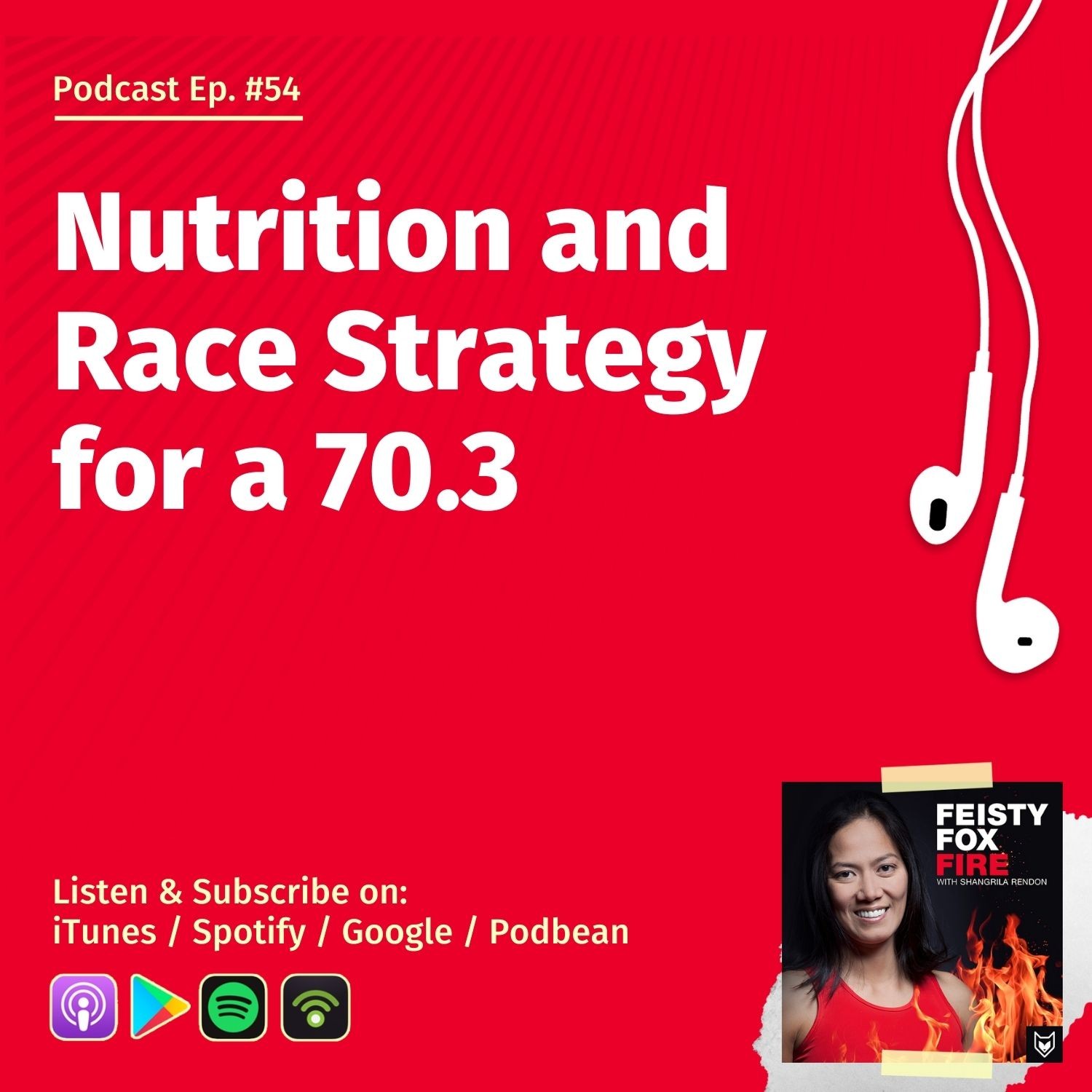 Nutrition & Race Strategy for an IRONMAN 70.3
Jan 24th, 2022 by feistyfoxfire
In this episode, Coach Shangrila Rendon talks with Danica from North Dakota and John from California joining us, who will share their experiences finishing IRONMAN 70.3 Indian Wells - La Quinta.
- How to plan for your race so you perform at your best without wasting time on unimportant details?
- What to do with low back pain, nerve pain in leg, plantar fasciitis when you experience it in training?
- What to do so that you don't end up cramping at the race?
- How do you dial in your nutrition?
- Is riding and swimming indoors enough to train for 70.3?
- I'm borrowing my dad's bike; will that work? Or should I invest in a nice bike before I race a 70.3?
- The open water is known to be very cold but I don't have access to open water. What do I do?
- How can I make sure that my training is pushing me just enough to do well at the race without overtraining myself?
- What if my nutrition bottle dropped during the race, what do I do?
- How do I know if I'm drinking enough?
- How do I know what my speed targets should be for every part of the race?
- How to deal with fatigue and heavy legs on the run?
Share
|
Download(

Loading

)