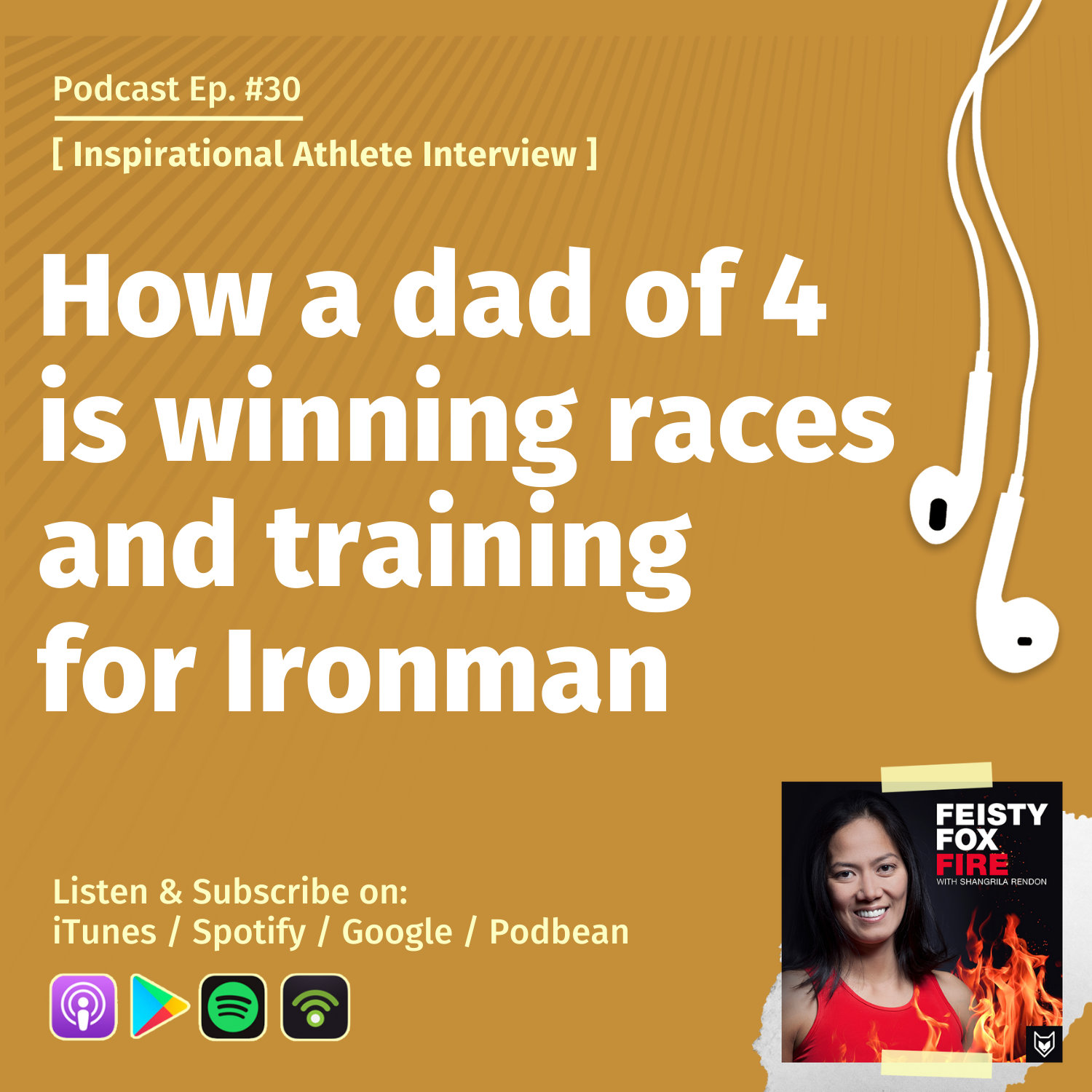 [Inspirational triathlete interview] How a dad of 4 is winning races and training for Ironman Coeur D'Alene and Ironman Arizona
Mar 15th, 2021 by feistyfoxfire
Meet Erik, a dad of 4 kids, who runs his own business, and takes his kids for outdoor activities every weekend and training for his 2nd & 3rd Ironman this year (CDA & IMAZ) with a goal to beat his best time by strategically putting in 1 hour or less on weekdays.
On this episode find out:
How is he getting faster and stronger with only 1 hour or less training per day on weekdays?
How is he able to stay "sane" with everything on his plate?
What does he do when unexpected events relating to his kids pop up?
Mom & Dad Triathletes often talk about the pressure and fears of not having enough time between training, family and work commitments. They are training for their Ironman but it seems impossible with all their responsibilities... Erik is generously sharing his strategies and discoveries to help you out. 
Share
|
Download(

Loading

)